About Us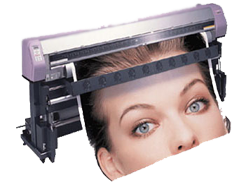 WePrintBillboards.com helps people who need high-quality billboard designs printed on a vinyl material that won't fade, tear or rip on them. There's nothing more frustrating than installing a billboard sign and having to replace the vinyl because it ripped after a storm, or faded after so many months, leaving the customer unhappy

High-Quality Billboard Vinyls
The secret to our success is in our printing process and quality of vinyls. We print vinyl flex billboards at 360 dpi in 4-color process.

Our inks are made with automotive-grade pigments designed to resist fading for 2 years

Vinyl Characteristics:
✓ 13 ounce, three-ply material with PVC on the outside layers and an 800 denier polyester scrim inside.
✓ Produced by LG Chemical, one of the largest billboard flex-vinyl producers in the world.
✓ Black-backed material is standard unless white-backed vinyl is specified.
✓ Semi-gloss finish.
✓ Anti-mildew, anti-UV, and flame retardant.
✓ Meets NFPA-701 (National Fire Protection Association, the governing national body) guidelines for flame resistance.
✓ Designed to withstand temperatures as low as minus 55 degrees Fahrenheit.

Warranty: guaranteed for two (2) years against fading in excess of 15%.

Billboard Design Team of Experts
Our design team has over 40 years of experience in creating clear, cogent, powerful messages for billboard designs that need to convey a message and brand for a customer.

Be sure to check out our design portfolio here.

You can read what our customers have to say about our work here.

We look forward to helping you with your artwork design and crafting a message that will reach your target customer with a high-quality billboard sign!

We offer a 100% money-back guarantee if you're not satisfied with your completed billboard design and vinyl. No pressure, no hassles. We look forward to helping you with your next billboard!

Click here to get started now.